Hey guys,
I uploaded this design on my instagram account a week ago and then my internet connection went down 🙁 so this post is a week late. This is the first of a couple of designs I did for autumn this year. I used Fun Lacquer's Burning Up as my base as it's the perfect colour. It's a multichrome that shifts through copper,orange, gold,pink and I daresay green at a certain angle! It's basically autumn in a bottle and I reached for it instantly.
Swatches of Burning Up :
Looks like a gorgeous wine coloured satiny beauty in the shade!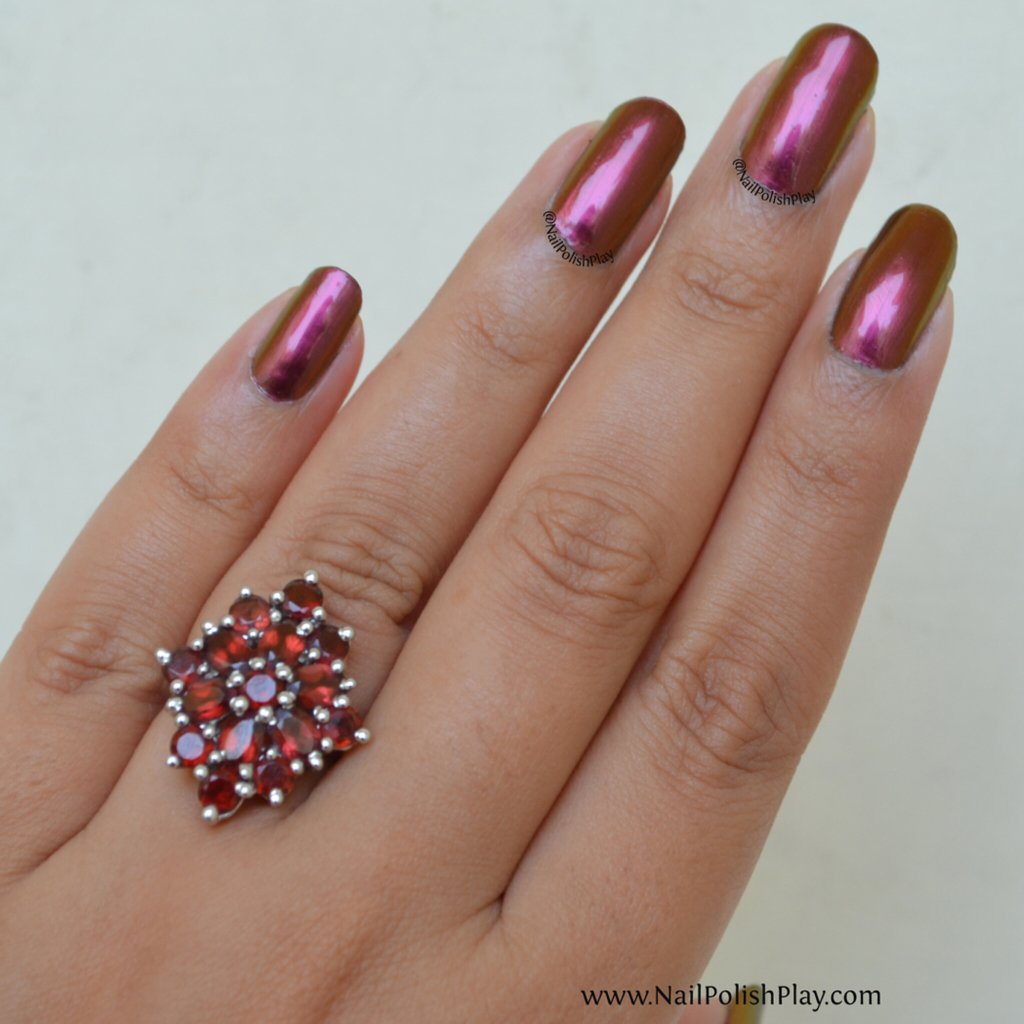 Some of that shift is visible in this one: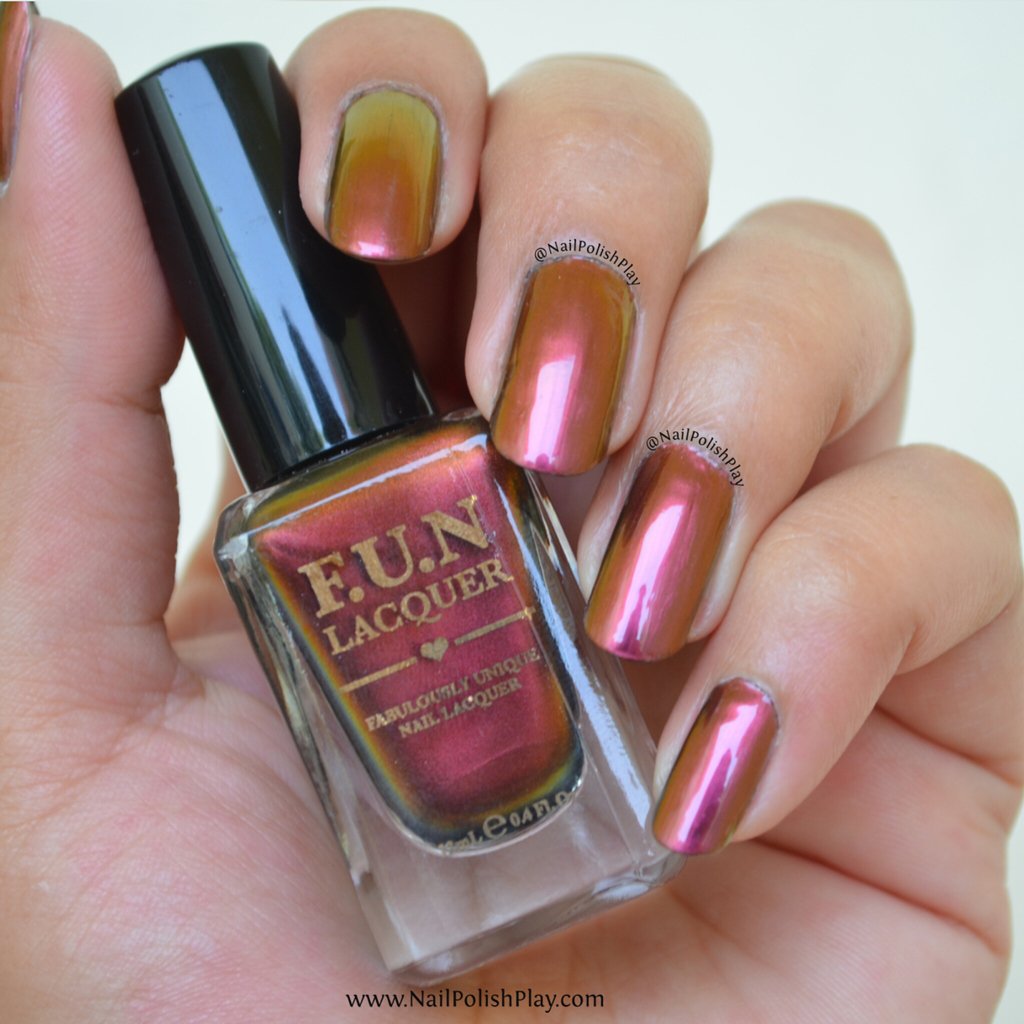 Sunlight swatch spam, slightly pink with orange highlights in the corners:
Looking more brownish orange in this one :
This last one was taken inside and captures the crazy orange shift I was talking about:
As usual, I wanted to stamp an autumn appropriate design on this beautiful base, but I didn't want the base to be completely obscured by the print , so I went with a simple double stamped leaf.
Here's what I used:
Basecoat –  Orly Bonder
F.U.N Lacquer – Burning Up 
Liquid Latex for easy cleanup with stamping
Maybelline Color Show – No. 008 Bold Gold
Glisten & Glow – HK Girl Top Coat
XL Gold stamper from FabUrNails (Not Pictured)
Plate used:
HeHe 52 from the HeHe brand
The process is pretty simple, I chose a leaf and stamped it in black. Then I picked up the same image in gold and stamped over the black with a partial overlap so the black leaf sort of looks like a shadow.
Here's the finished look:
In sunlight:
I leave you with this :
So what do you think?

Follow my blog with Bloglovin