Hey everyone 🙂
This post has been a long time coming, I swatched A England Sleeping Palace a while back and am only now blogging about it.I got my first A England's in April this year and am totally in love with them! The formula is flawless and almost all of them are one coaters! So, if you want a 5 minute manicure, A England is your best bet!
Sleeping Palace is no exception. It is completely opaque in a single coat. I used 2 cause I found it weird to stop with one coat, and I wanted to even out the nail surface 😀  The only different thing I found in this polish is that the consistency is a little thick and sort of like syrup.I initially thought that the polish was going bad or was from a bad batch. However, I have since read on a couple other blogs where this same thing was mentioned and that it was normal for this particular polish. None of my other A England's have this peculiarity. Also, it's been a while since I bought my polish and it's as good as the day I first got it.
The colour on this one is fantastic! It is a deep aubergine and has a steely finish because of the holographic pigment. It looks lovely in the shade!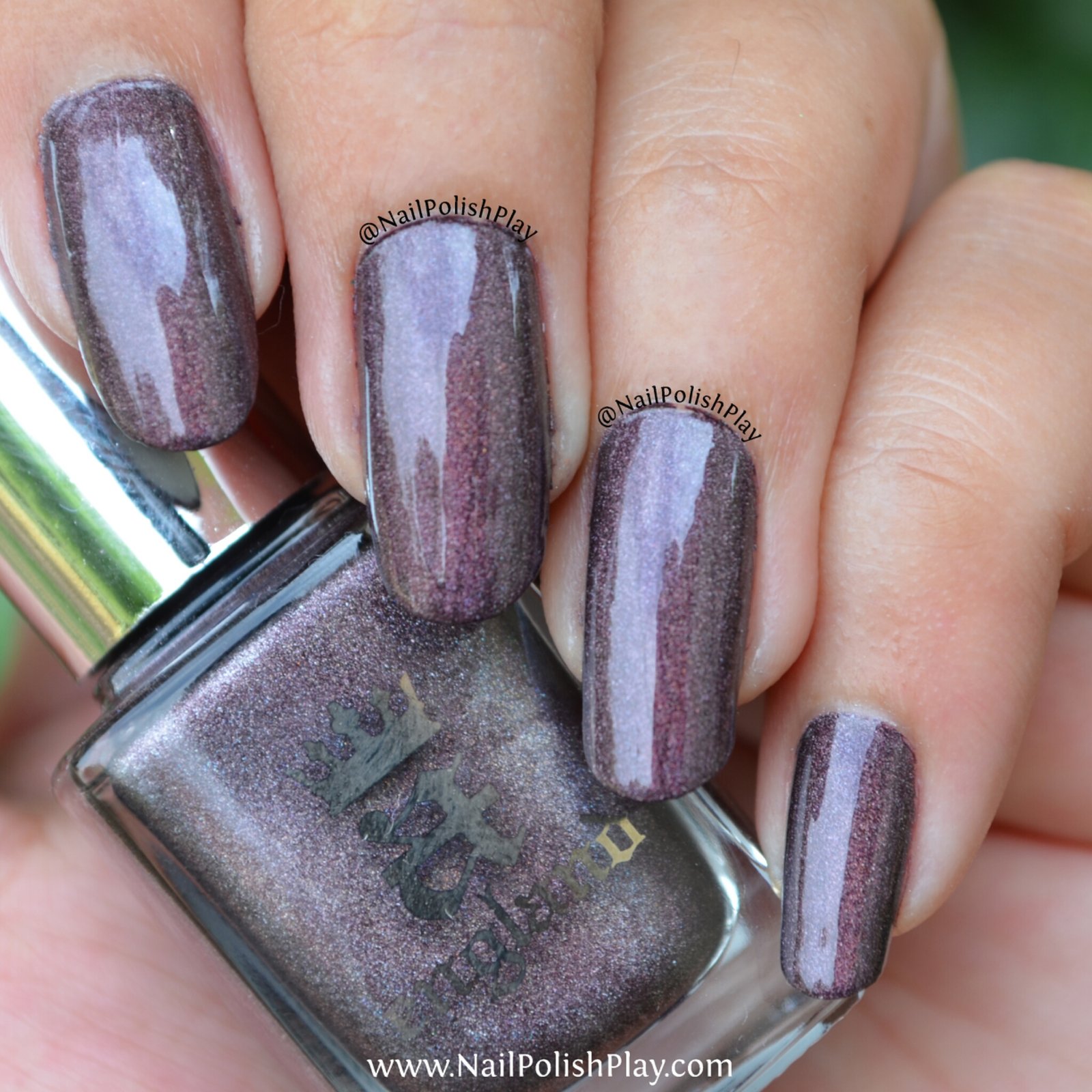 It's flattering on pretty much any skin tone and instantly transforms your nails into a thing of beauty !
In the sun, the holographic dimension shows itself and that's when you fall in love even more! The holographic particles are subtle and lend an almost orange like glow, almost like there's a fire glowing from within.
Just to make it more evident, here are a couple of macros: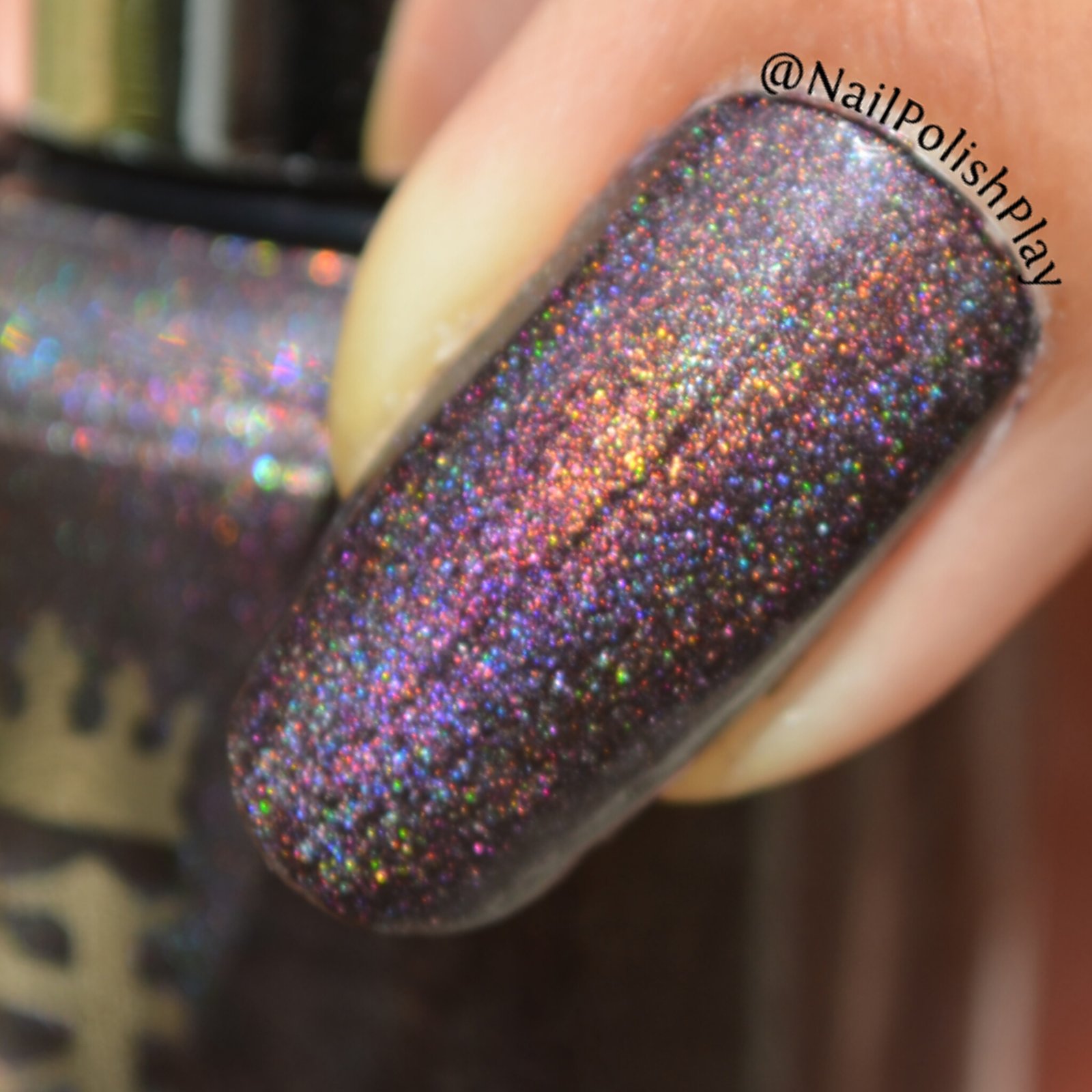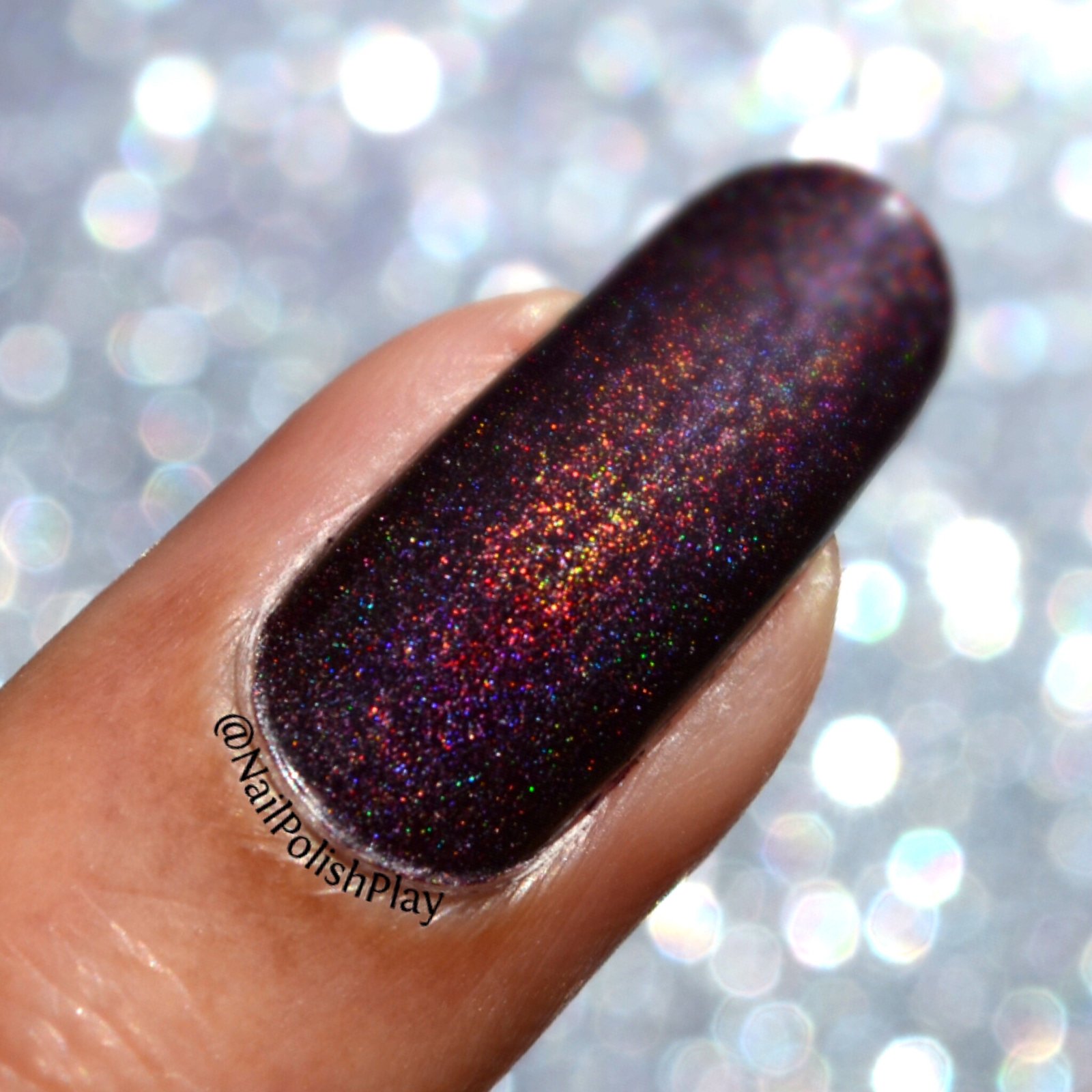 A little history on the polish now. As you may or may not know, A England collections are usually conceptualized around a piece of history close to the founder, Adina Bodana's heart. This polish is from the "Burne-Jones Dream" collection – a set of polishes that narrate the story of sleeping beauty as conceived by Sir Edward Burne-Jones, a British artist associated with the Pre-Raphaelite movement. "Sleeping Palace" represents the slumbering palace that awaits the prince as he journeys to wake sleeping beauty. "An unnatural twilight has fallen upon the land" says the blurb for this polish on the official A England site and I couldn't agree more!
I was so in love with this, that I was a little too camera happy and clicked away :
I leave you with these last few pics taken both in the shade as well as in the sun: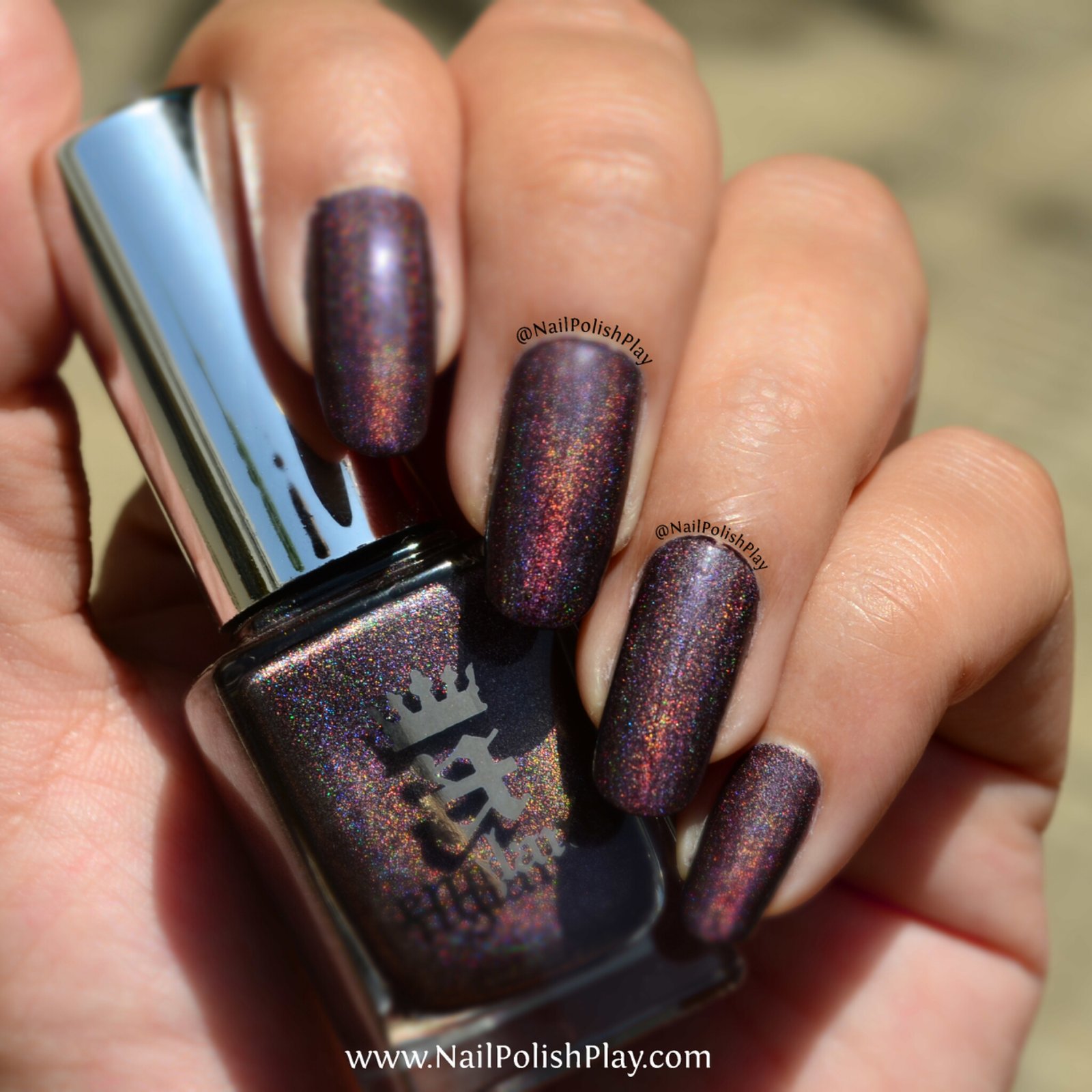 I bought my polish from www.color4nails.com cause A England's official site doesn't ship outside the UK anymore.
So what do you think?